Welcome Fei Li and Ruiqi Wang! Guanglu Lab celebrates the National Day.
We welcome Fei Li and Ruiqi Wang to join our Lab as new master students. Fei Li got her bachelor's degree at Shanxi Normal University, majoring in chemistry and materials science. She is currently investigating supramolecular assemblies modulated by host-guest interactions. Ruiqi Wang studied at Jiangnan University as an undergraduate, majoring in applied chemistry. She is currently investigating the supramolecular catalysis in aqueous system.
On 2nd October, 2021, we organized a team event to celebrate the National Day and welcome the arrival of new members. Everyone participated in a "script game" called "Good Morning, Workers" in the Live Action Role Playing Games Store. This script game contains a lot of highly interactive mini tasks, so that everyone was quite involved and have a lot of joys. At the end of the script, a discussion session was designed to recall and share our sad past. When the game is over, everyone went to a barbecue, and tasted the Northeast food specialties. We took a group photo around dining table and you can see how happy we were.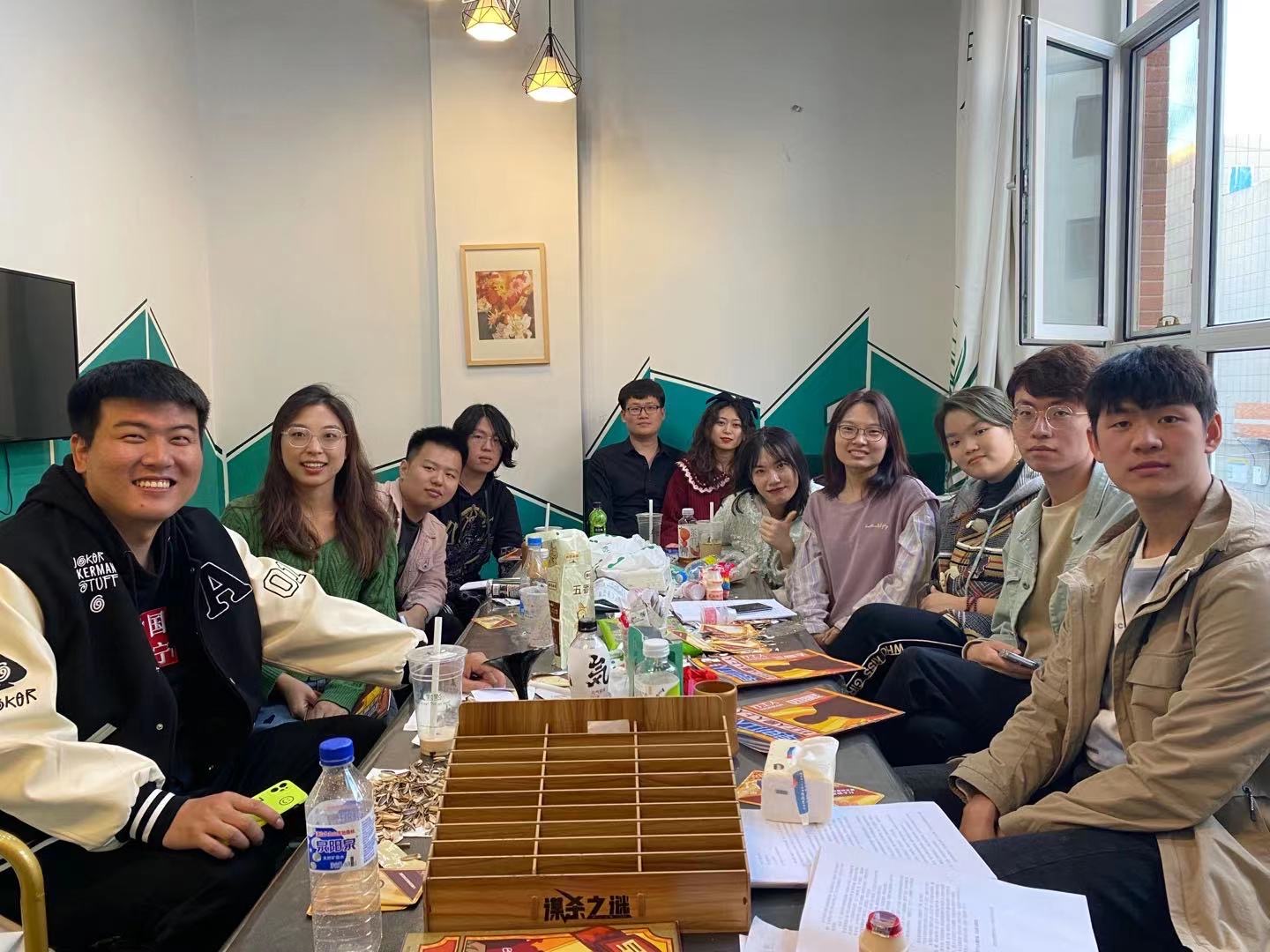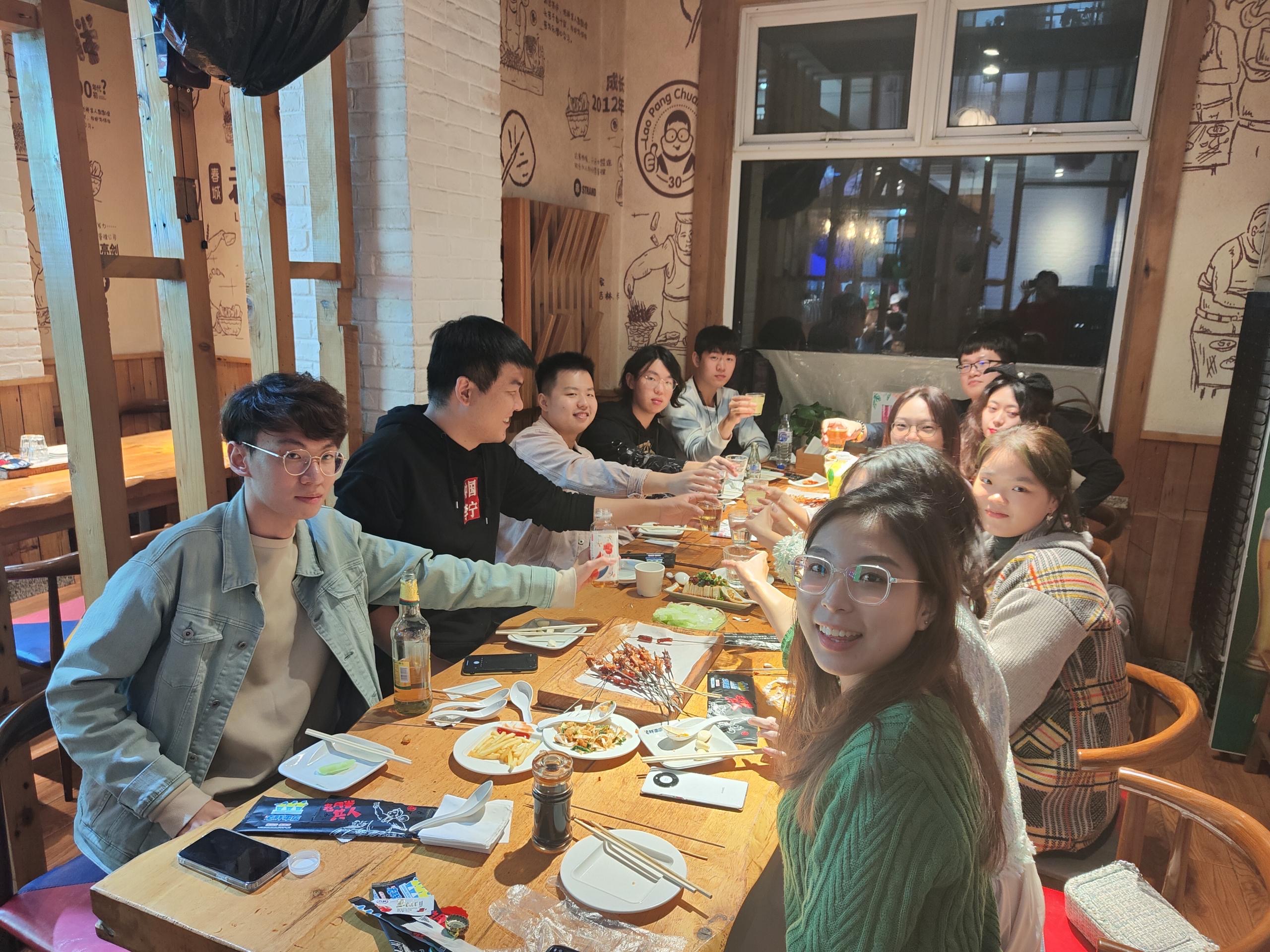 (Drafted by Haoyuan Qu,reviewed by Guanglu)