Welcome to New Members of 2023
With the arrival of the new semester, our research group has welcomed a group of energetic and talented new students: Wang Zhengkang, Huang Kang, and Yang Meng. Their joining injected new motivation and creativity into the research group!
In order to welcome the arrival of new students, on August 25th, the whole group gathered at the Youth Restaurant on Prosperity Road. The new students introduced the scenery and cuisine of their hometown and shared interesting stories. As time passed, everyone's communication deepened and the atmosphere of the gathering became more harmonious. Finally, the gathering ended in laughter and laughter, and we looked forward to the next collective activity.
Once again, welcome new students from afar. We hope that you will have a fulfilling and meaningful graduate time in the research group, and reap the rewards of your interests and hobbies. We also hope that our research group can develop even better with the join of new members!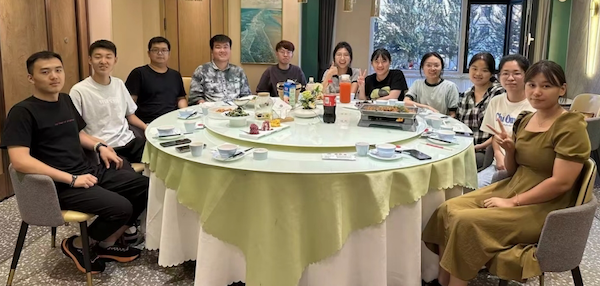 (Drafted by Shuang Jin,reviewed by Guanglu)